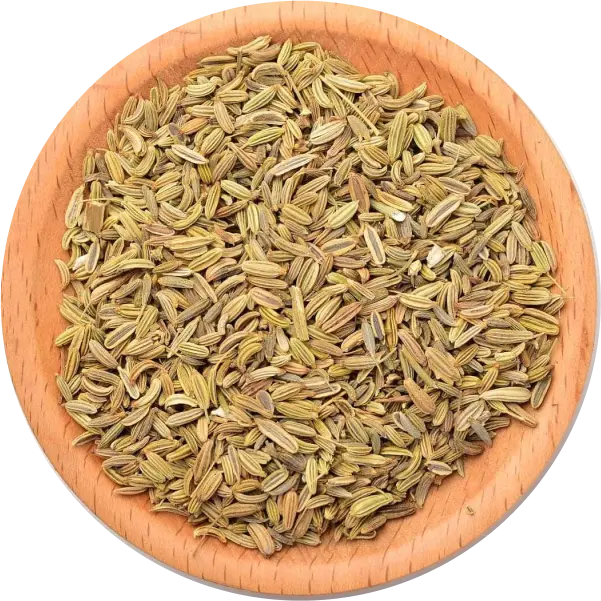 Cumin Seeds Exporters India
Cumin is a spice made from the dried seed of a plant from the parsley family known as Cuminum cyminum; the fruit of the plant is called the cumin seed.
Cumin is the dried, white fruit with the greyish-brown colour of a small, slender annual herb. The surface of the fruit has 5 primary ridges. The plant is 15 to 50 cm high. The aromatic seed-like fruit is elongated, ovoid, 3 to 6 mm long, slightly bitter and has a warm flavour. The flowers are white or rose-coloured in small umbels. 
Cumin seeds have an aromatic odour and bitter taste. It is used as a condiment, an ingredient in curry powders, seasonings of loaves of bread, cakes and cheese. It is employed in native dishes of Central and South America. In medicine, it is used as a stimulant, carminative, stomachic and astringent. Cumin seed oil is used in perfumery and for flavouring liqueurs and cordials.
Our motto at  VORA SPICE MILLS LLP  is a commitment to quality, making us one of India's leading Cumin seeds exporters and processors.  We always aim to deliver high-quality products at competitive prices with prompt deliveries. We offer Cumin Seeds with 99% purity quality, 99.5% purity quality sortex clean and 99.9% bold and sortex clean quality. Our Cumin powder has a minimum of 2% volatile oil, and we offer them in various packing options from 100gms to 50kgs. We also provide private labelling services for our clients.  
Cumin seeds have plenty of benefits to improve overall health and fitness.

 

It improves digestion, helps with respiratory problems, is good for the skin, and strengthens the immune system.

 
It has wonderful antiseptic properties and gives instant relief against acidity.

 

Cumin seeds are a wonderful source of iron and manganese.

 

Cumin seeds are integral and essential flavours for different cuisines and add unique flavours to various dishes.

 

When soaked in water and consumed, it can help treat diarrhoea. It has anti-inflammatory effects and can help lower cholesterol.

 

Along with antioxidants which improve the health of your cells, it also has anticancer properties.

 
It has anti-inflammatory effects and is also a memory booster. Cumin is also a diuretic to increase urine flow and relieve bloating.

 

Cumin is among the most popular spices in Latin American, Middle Eastern, North African, and Indian cuisines. 

 
Country of Origin – India

 

Harvest Period – Winter Crop (Feb/Mar)

 
Colour – Light Brownish

 

Packaging – 10 KG, 50lbs, 25 KG (55lbs) Multiwall Paper Bags and HDPE bags, 1 MT Tote bags

 

Labelling – Private labelling as per buyers' need

 

Shelf Life – 24 Months from Production Date

 

GMO Status – GMO-Free

 
CONTAINER LOADABILITY – 20′ FCL – 13 MT / 40′ FCL – 26 MT

 
Cumin Seeds Product Specifications
Botanical Name: Cuminum cyminum

 

HS Code(s):09093129

 

Origin: India

 
Type: Machine Cleaned / Sortex Cleaned / Extra Bold

 

Purity: 99.85% / 99% / 98% (Singapore/ Europe)

 

Extraneous Foreign Matter (% by weight): 0.50% Max

 

Moisture: 10% Max

 

Salmonella:Absent / 25 Gms

 
Total Ash: 9.5% Max

 

Acid Insoluble Ash: 1.75% Max

 

Whole Insects Dead (By Count): 4 Max

 

Excreta Mammalian (By mg./lb): 3 mg/lb Max

 

Excreta other (By mg./lb): 5 mg/lb Max

 
Mould (% by weight): 1% Max

 

Insect defiled/ infested (% by weightweight.): 1% Max

 

Flavour: Aromatic with a penetrating flavour

 
Our Cumin Seeds USA Quality are guaranteed to pass US FDA regulations for weed seeds and also comply with ASTA (American Spice Trading Association) standards.
Hindi : Jira, Jeera, Zira or Safaid jeera Or Zeera
Bengali : Safaid jira or Zeera
Gujarati : Jiru or Jeeru
Kannada : Jeeriege
Kashmiri : Zyur Malayalam : Jeerakam
Marathi : Jeregire
Oriya : Jira, Jeera
Sindhi : Zero
Sanskrit : Jiraka, Jira
Tamil : Ziragum or Jeeragam
Telugu : Jidakara, Jikaka
Spanish : Comino
French : Cumin
German : Romischer Kummel
Swedish : Spiskummin
Arabic : Kammun
Dutch : Komijn
Italian : Comino
Portuguese : Cominho
Russian : Kmin
Chinese : Machin