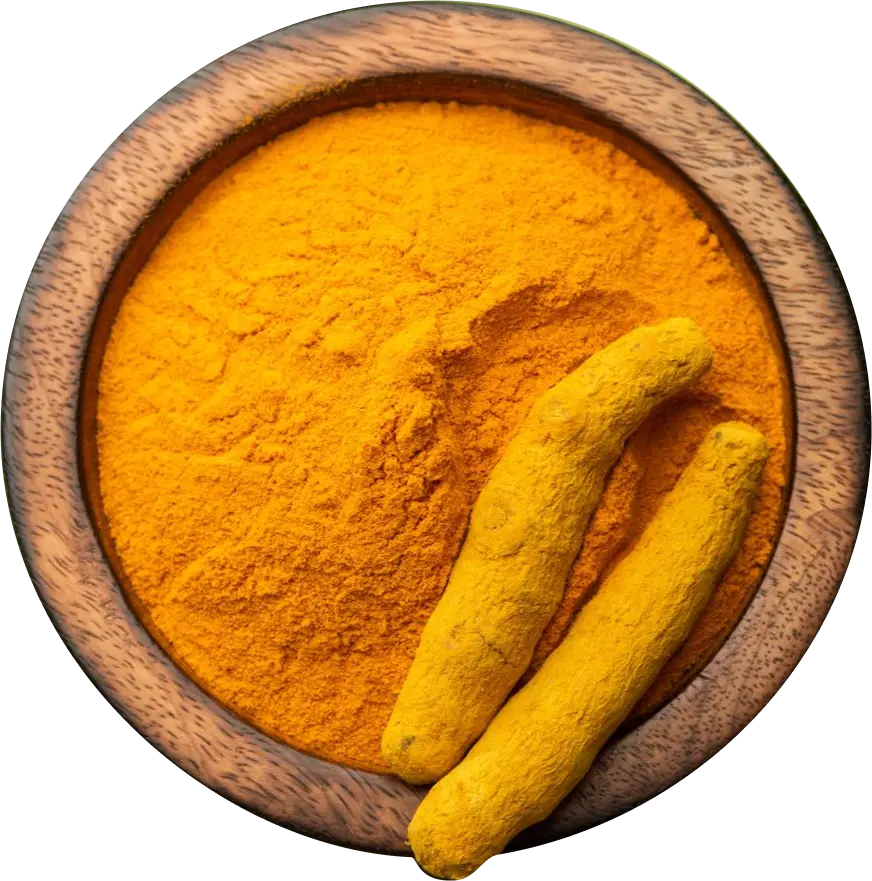 Turmeric Powder Exporters in India
India has been home to Turmeric since ancient times, mainly for its culinary and medicinal benefits. During the fiscal year 2021, the total volume of Turmeric produced by India accounted for over 1 million metric tons. Turmeric is one of the most versatile spices in the world and has applications in every type of cuisine, from savoury starters to desserts. Particularly in Ayurveda, Turmeric has significant applications. India is now one of the major producers of Turmeric worldwide and contributes to approximately 80% of global production. The Covid-19 pandemic further pushed the world toward using Turmeric as an immunity booster. This gave India immense economic benefits as the country is one of the important producers and a major global exporter. 
Countries like the USA, Bangladesh, Iran, UAE, UK, Malaysia, Morocco, Germany and Japan are significant importers of Turmeric from India. India grows and supplies more than 30 different kinds of Turmeric. They are all unique to their regions and have other characteristics of richness, aroma, flavour and quality. Some of the varieties majorly grown in India include Lakadong, Alleppey, Madras, Rajapore, Sangli, Erode and Nizamabad, to name a few. 
The flesh of organically grown, rich, high-quality fresh turmeric rhizome is orange-brown. It can also have a yellow or reddish-yellow tint. Chemical compounds called "curcuminoids" in Turmeric are responsible for the bright and attractive colour. The flavour characteristics of this compound are bitter, musty, woody and minty. 
Vora Spice Mills LLP are one of India's largest turmeric fingers and powder exporters. We follow all the necessary guidelines and hygiene factors in producing, processing, cleaning and packaging the finest Turmeric in India. Our hygienic and modern practices ensure that the ground turmeric powder we manufacture and export retains its natural characteristics and maintains the highest level of curcumin. We use state-of-the-art extraction, blending and mixing technologies, ensuring that they are produced in a clean and controlled environment. 
Sourcing and Safety of Turmeric
Being one of the largest turmeric manufacturers and suppliers in India,  Vora Spice Mills LLP,  we pass through all the safety protocols to ensure the highest quality products for our buyers.  The products produced under our brand are made according to certified quality standards. Our spices are under prescribed limits from pesticides, harmful chemicals, preservatives, impurities or other allergens, making them safe for consumption. 
It is recommended to store the turmeric powder in an air-tight container in a cool and dark place. To maximise the shelf life of turmeric powder, keep it away from moisture from direct sunlight or heat in a dark cupboard. 
The industry leaders in producing Turmeric
India is known for the spices it has given to the world. Vora Spice Mills adds a feather to the cap and takes India on the world map by introducing the finest quality of conventional and organic Turmeric in the market. We are among India's best processors and exporters of turmeric fingers and powder. 
Vora Spice Mills LLP is a ISO 22000 certified company and duly registered with SPICES BOARD OF INDIA, FOOD SAFETY STANDARDS AUTHORITY OF INDIA and several other relevant industry licenses like HACCP programmes. Our dedication to quality, unmatched perseverance and modern practices have earned us the reputation of being the most exemplary exporters of turmeric from India.
Every batch and Lot of Raw Material procurred as well as Processed by Vora Spice Mills LLP is thoroughly tested as per the necessary industry standards. Our Raw materials and Final products are tested for microbiological and chemical testing to ensure the product is Bacteria free.