Whenever someone in the distant countries think about India, Spices or Masala as called in vernacular language is one of the first things that come into the mind. India has been the home of spices from a long time. From centuries, India is involved in trading spices with countries such as Rome and China. The advent of numerous foreigners and civilisation in India was due to such spices only. The rich culture and spices of India attracted a lot of tourist who wanted to get their hands on the precious spices.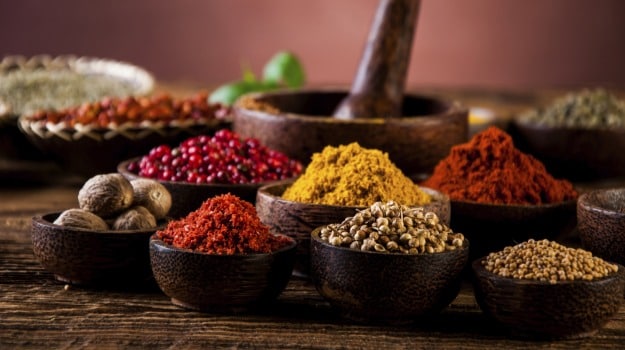 Here we present you with some if the facts and figures related to Indian Masala/Spice industry which would astonish and delight you at the same time-
As per the research done by the Bureau of Indian Standards, there are more than 63 varieties and species of spices which are widely grown in India. India is the only country which is there in the market to produce all kind of spices. The contribution of spices in agricultural sector is around 6 per cent annually. The production requires high resources but the returns are significant results bearing.

Production of spices contributes a significant amount to the GDP of India. It is one of the only industries which has not left its traditional approach of production and contributed to the sustenance of income and security of the small and medium scale farmers.

India is the largest producer and Indian Masala exporter of spices with a production of about 1063000 MT with an estimated value of around several billions of Dollars. The spice production has seen a boom in the past few years with the advent of technological aspects in the production and export sector. It has made farmers and traders self sufficient with prospects of increasing their business revenue and opportunities.

Numerous institutes and government departments play a pivotal role in giving a boost to the Spice Industries of India. Indian Institute of Spice Research Director says that "The market is on a rise and Spice Industry is going to be $18 billion industry by 2020." The share of India would be around $5 billion.

Processed spices which include spice oils, mint products, spice powders, are also exported to various parts of the world which makes India a hub of spices.
There are several companies which are trending in the business of spices, one such company is Evergreen Exports which has established itself as the top producing and exporting firm of spices of India. The company has gained the trust of people by ensuring prompt delivery, competitive prices and quality merchandise. The manufacturing units conform to the set standards of the industry and provide a consistency in the quality produced. Spices, Curry Powders, Blended Spices, Condiments and other Indian commodities are exported all over the world to the people. Set in Mumbai, the commercial capital of India, the work done by the company has brought many laurels in the industry.